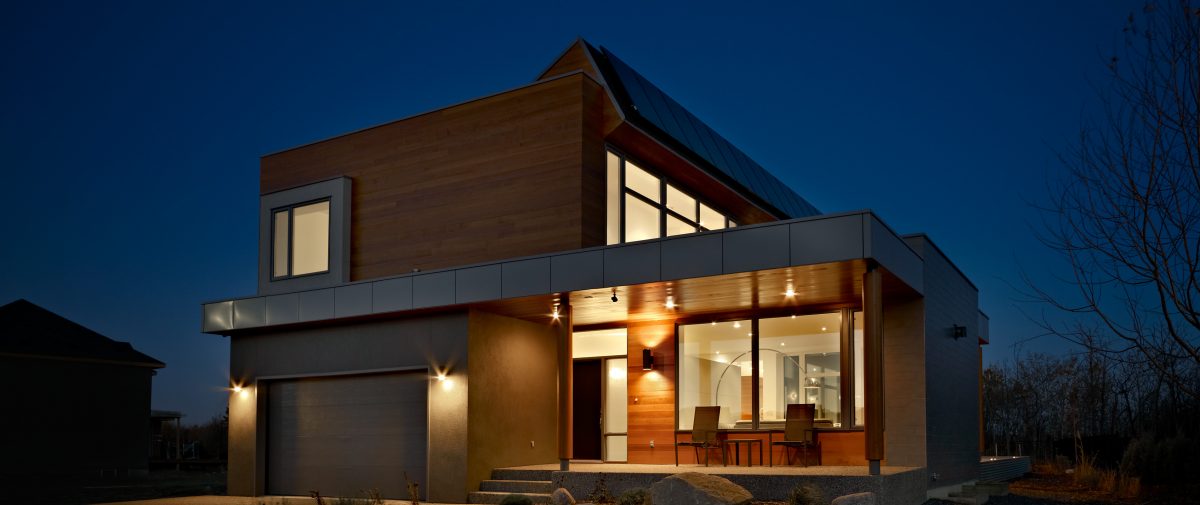 Larch Park Residence
Located in Edmonton's Magrath area, this sustainable home was designed to meet environmental and architectural standards specified by the local developer.  The south facade incorporates ample glazing for views and solar heat gain as well as integrated photovoltaic and solar hot water panels.
Situated to take advantage of the ravine views to the east, and the unobstructed southern exposure, the main floor family spaces look onto a private outdoor deck that physically and psychologically connects the occupants with the outdoors; and the second floor includes two children's bedrooms with a shared bath, a master suite, and a small family area.  Clean lines and a simple material palette complement the modern design.
DETAILS:
Owner:
Private Residence
Location:
Edmonton, AB
Building Size:
285 m²
Status:
Completed,
September 2012
SERVICES:
Schematic &
Final Architectural
Design Drawings
TEAM:
Jonathan Rockliff
(Principal)