All
Health
Care
Seniors
Facilities
Public
Infrastructure
Post
Secondary
Housing
Commercial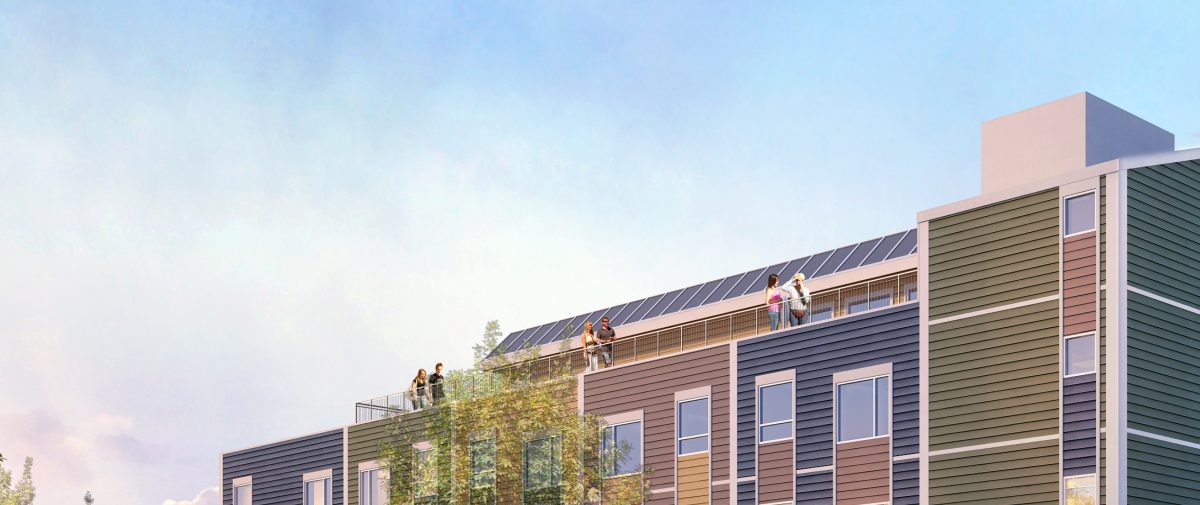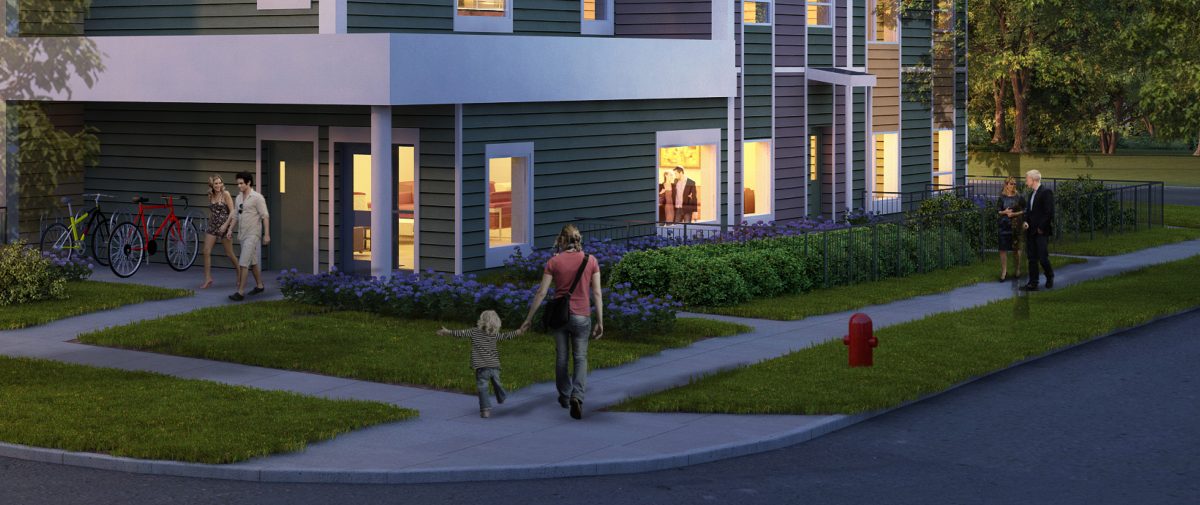 Belvedere Affordable Housing
A new building is taking shape in Edmonton's Belvedere community, dramatically transforming the northeast corner of 129 Avenue and 64 Street. In the place of 5 derelict homes, RPK has designed an apartment building with integrated two storey townhouses. A dedicated entrance for tenants of the apartments, along with an elevator to service all levels, gives residents access to common areas on the main floor and the penthouse, as well as a generous rooftop deck. Encircling the apartments are 6 two storey townhouses, each scaled to be in harmony with neighboring homes, and each having their own entrances. Compared to traditional apartments, this facility offers improved curb appeal and crime prevention by way of more "eyes on the street."
Belvedere Affordable Housing is the result of carefully considering the needs of our client and that of future tenants. The building uses non-combustible steel construction; and mechanical and electrical systems were selected for robustness and ease of maintenance. Space is allocated to accommodate a future installation of photovoltaic panels. Tenants can choose between one and two bedroom apartment suites, and two bedroom townhouses. The uppermost floor includes offices, a meeting room, lounge, multi-purpose room, and an exterior common roof deck. Twenty nine stalls, made up of indoor and outdoor at grade parking, adds accessibility, while the close proximity to the LRT station encourages alternative transportation.
DETAILS
Owner:
Right at Home Housing Society
Location:
Edmonton, AB
Facility Size:
3571 m²
Status:
Opening in December 2019
Construction Cost:
$9.7 million
SERVICES
Prime consulting services including structural, mechanical, electrical, civil, landscape, energy modelling, and interior design.