All
Health
Care
Seniors
Facilities
Public
Infrastructure
Post
Secondary
Housing
Commercial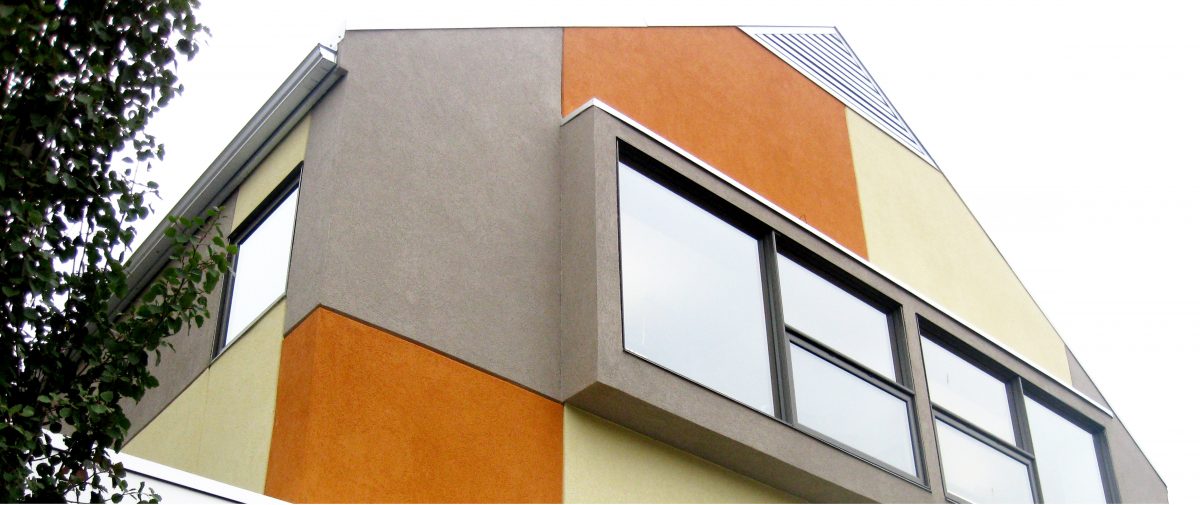 Edmonton Orthopaedic Clinic
An office building for orthopaedic surgeons and their clients is integrated into a vibrant and eclectic neighborhood, sharing the streetscape with an alternative theatre, illustrious bakery, hip clothing stores, delicious restaurants, and modernist furniture salon. This two-story infill project integrates seamlessly into the community and respectfully enhances the existing urban fabric.
Wanting to evoke both residential and commercial features, a simplified gabled roof without overhangs or superfluous detailing was devised. The patterning of the exterior finish evokes the grid work of the prairie fields as seen from above, and breaks up the simplicity of the building form. The front entrance canopy provides shelter and connects the front and back yards. Punched window openings and cedar accents add to the visual interest of the overall form.
The site and main floor are designed to be completely barrier-free, with the main floor at the level of the entry sidewalk. The landscape design at the front of the building is integrated with the architecture and provides a pleasing buffer between the busy pedestrian street and the new building. A small deck off the second floor at the rear of the building provides quiet respite for staff away from the hectic activity of the street.
DETAILS
Owner:
Edmonton Orthopaedic Consultants
Location:
Edmonton, AB
Facility Size:
233 m²
Status:
Completed, February 2010
Construction Cost:
$1.1 million
SERVICES
Design-Build:
Prime Consultant
Architectural &
Interior Design
Construction Drawings &
Specifications
Construction Administration