All
Health
Care
Seniors
Facilities
Public
Infrastructure
Post
Secondary
Housing
Commercial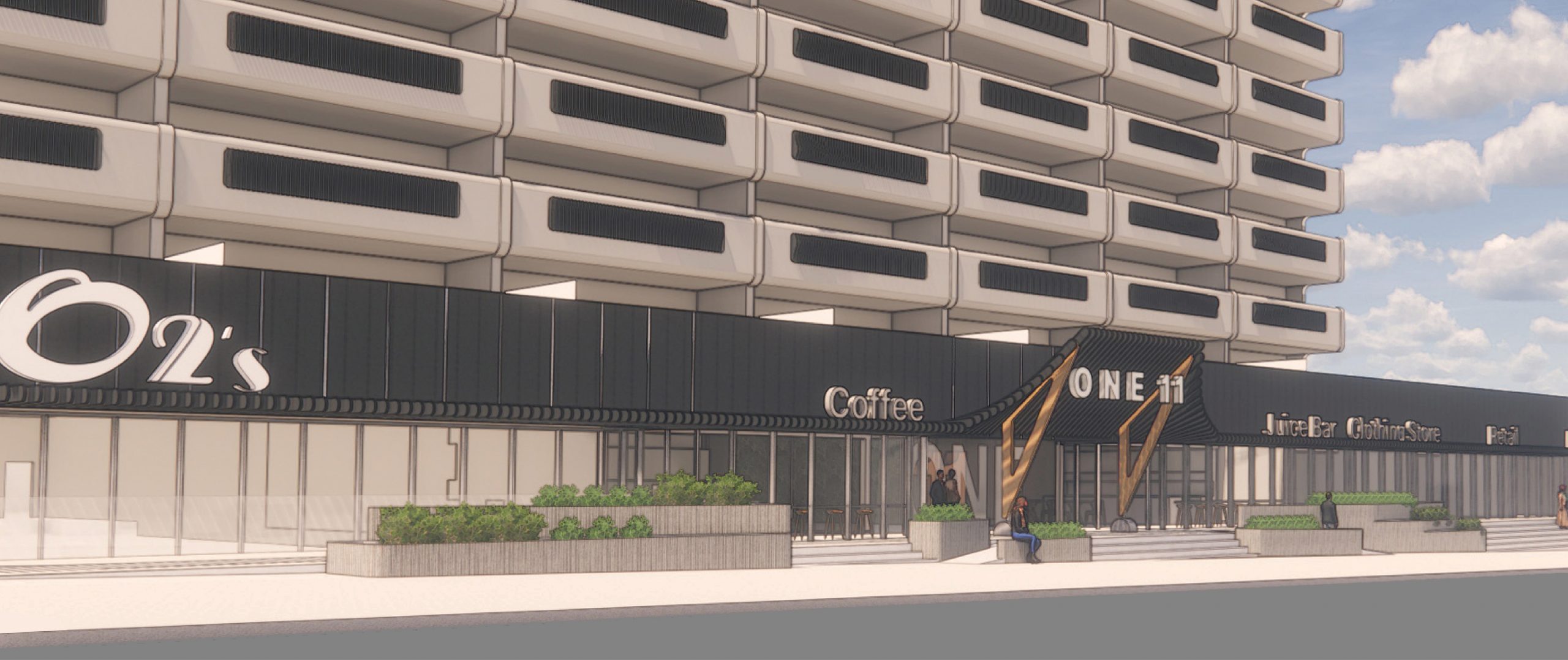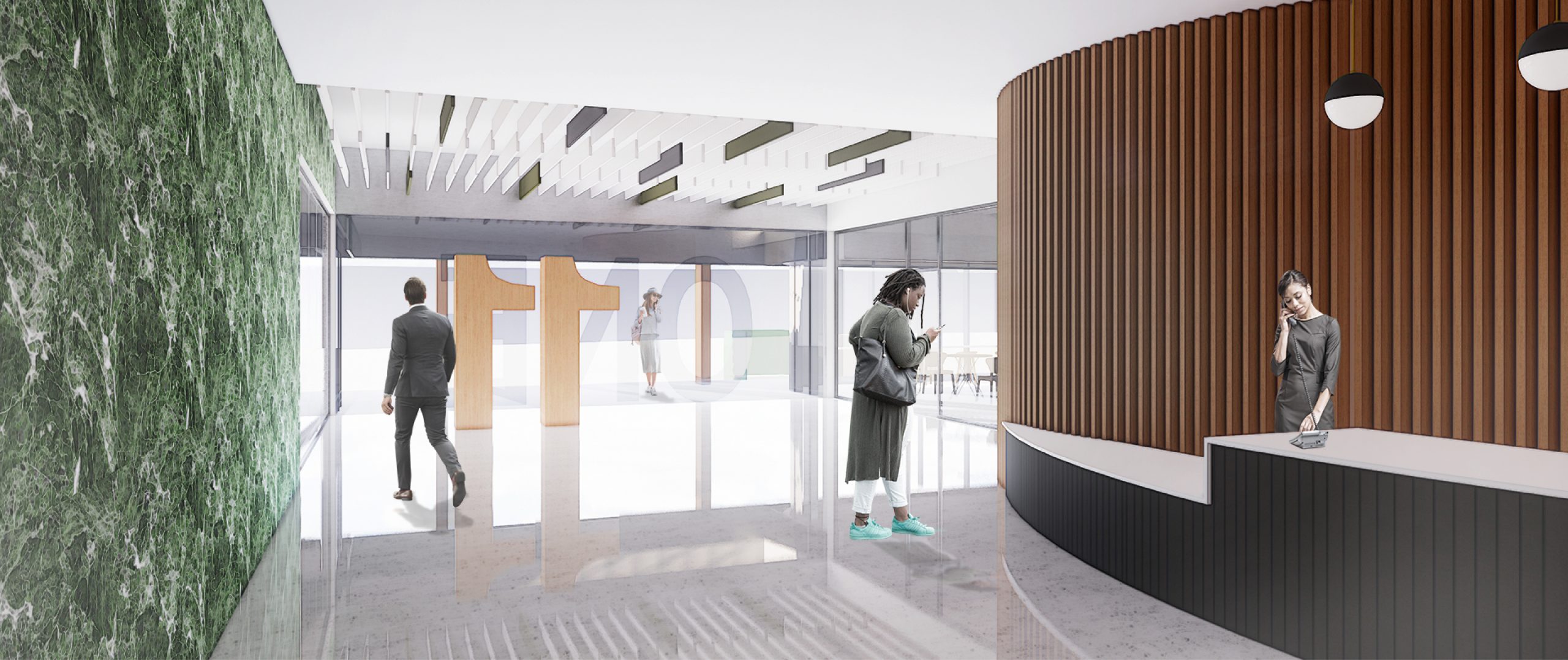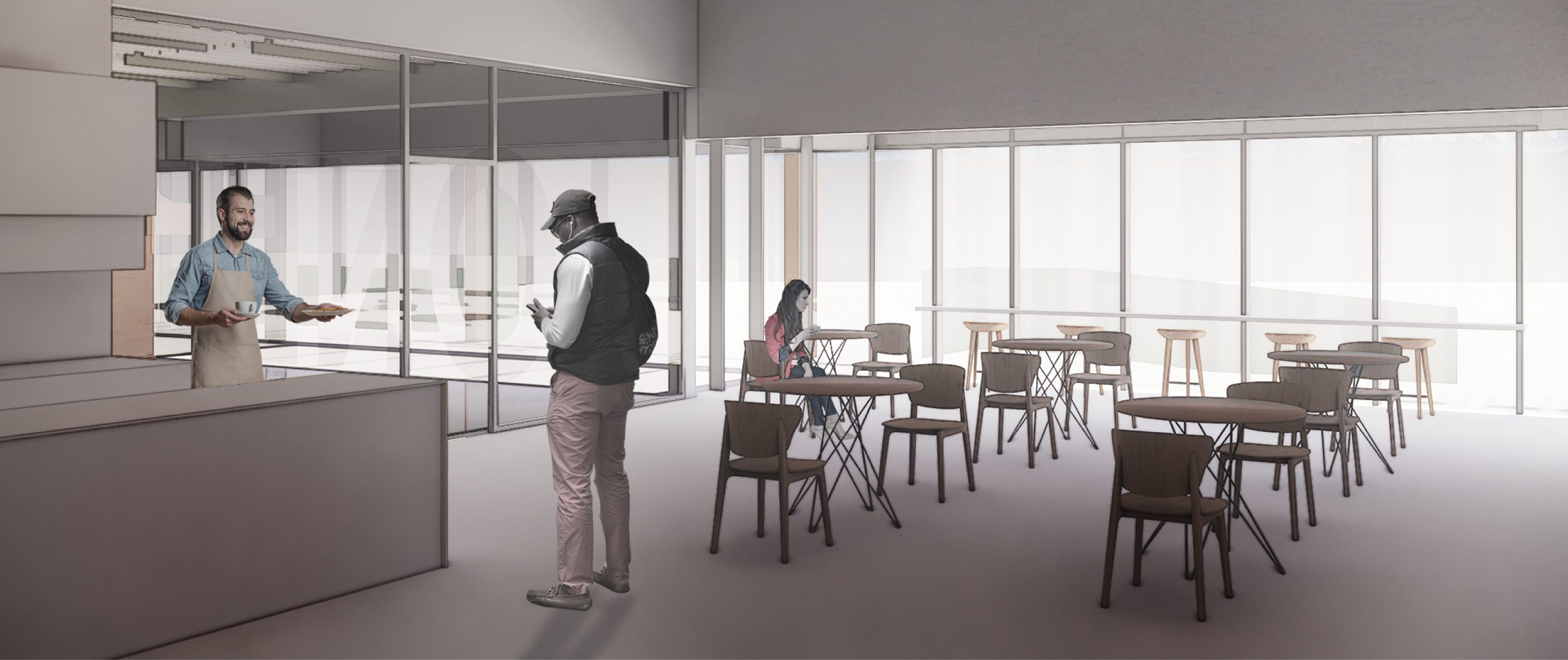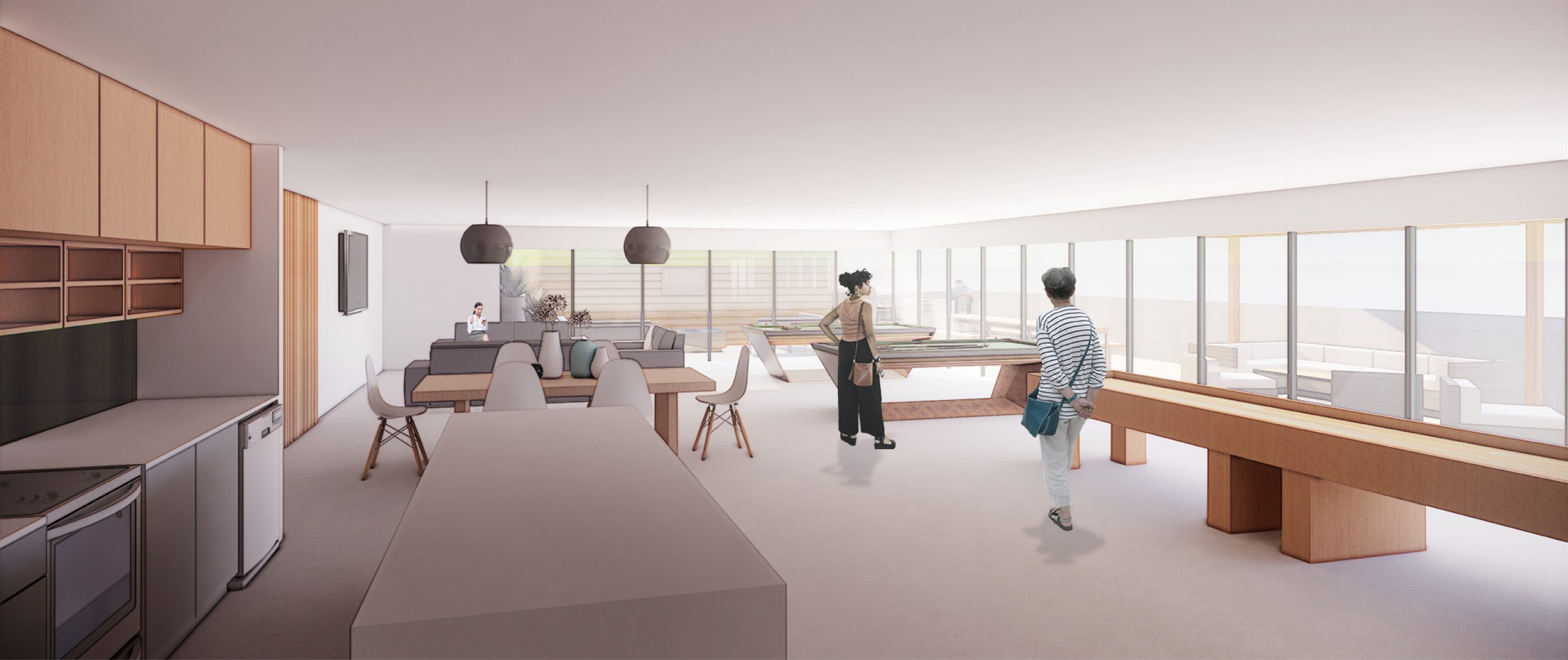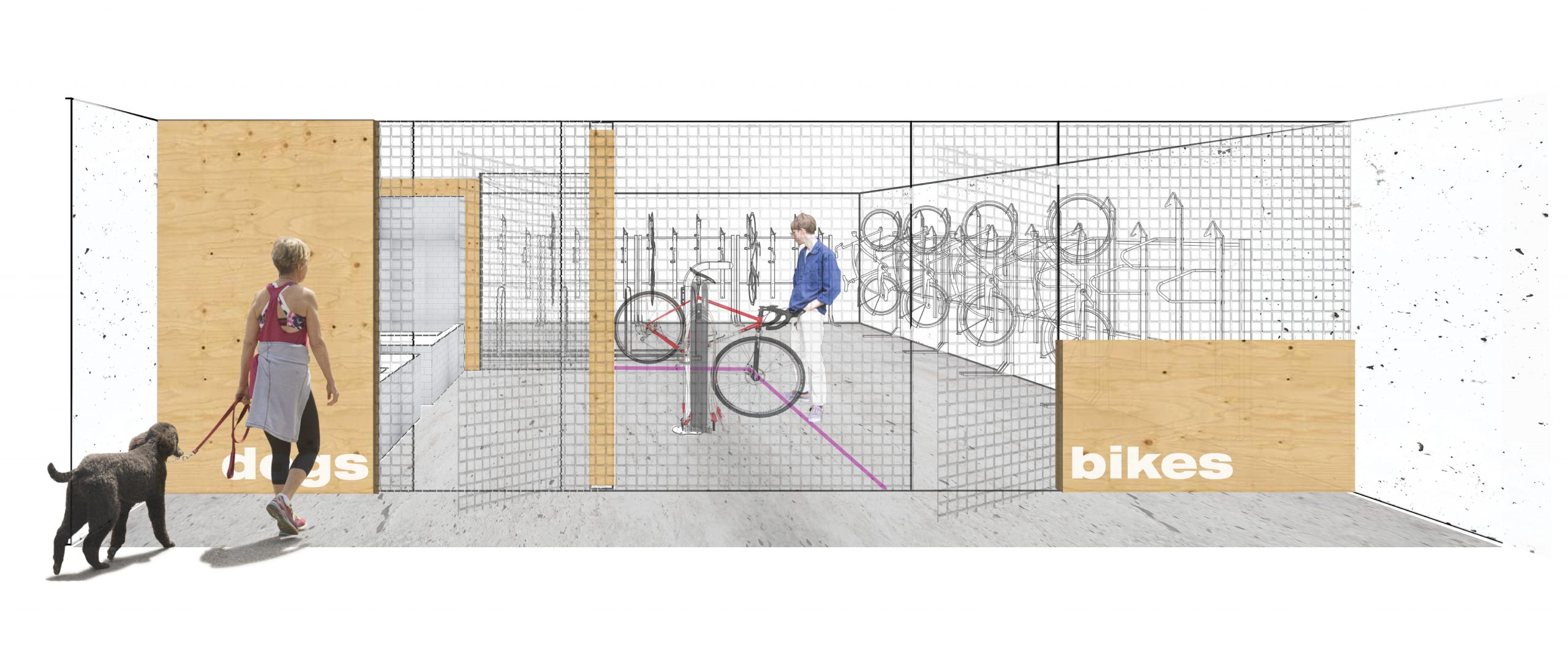 Jasper OnEleven Master Planning
RPK led the master planning of this imposing brutalist building. Exterior alterations included a new rooftop amenity space and patio; balcony improvements; mansard roof replacement; allowance for large public art/ mural; and redevelopment of the main plaza, along with extending the retail bay by 3 meters beyond its current position.
RPK drew inspiration from the strength of the existing building, softening its character with the use of sinuous curves; a minimal yet expanded colour palette; and large expanses of glazing. Care was taken in creating a strong connection between the retail base and the adjacent streetscape, right sizing the space, and ensuring accessibility.
Amenity spaces for the residents were reorganized for improved adjacencies, strengthening relationships to proposed tenants within the retail bay. Meaningful elements such as an existing marble slab and concrete joists were retained, with wood elements and rich lighting revitalizing the spaces.
DETAILS
Owner:
Great West Life
Location:
Edmonton, AB
Facility Size:
N/A
Status:
Completed,
October 2019
Construction Value:
$5.5 million
SERVICES
Master Planning
Branding