All
Health
Care
Seniors
Facilities
Public
Infrastructure
Post
Secondary
Housing
Commercial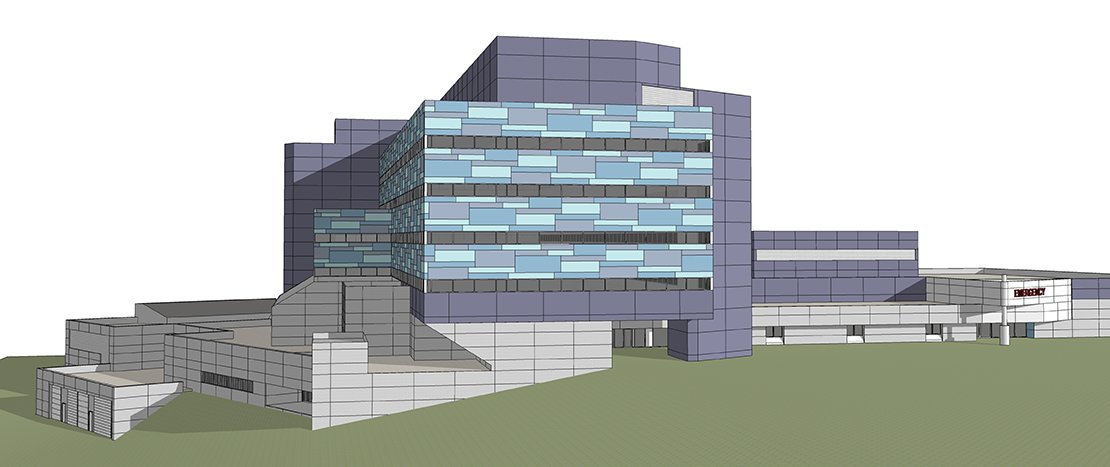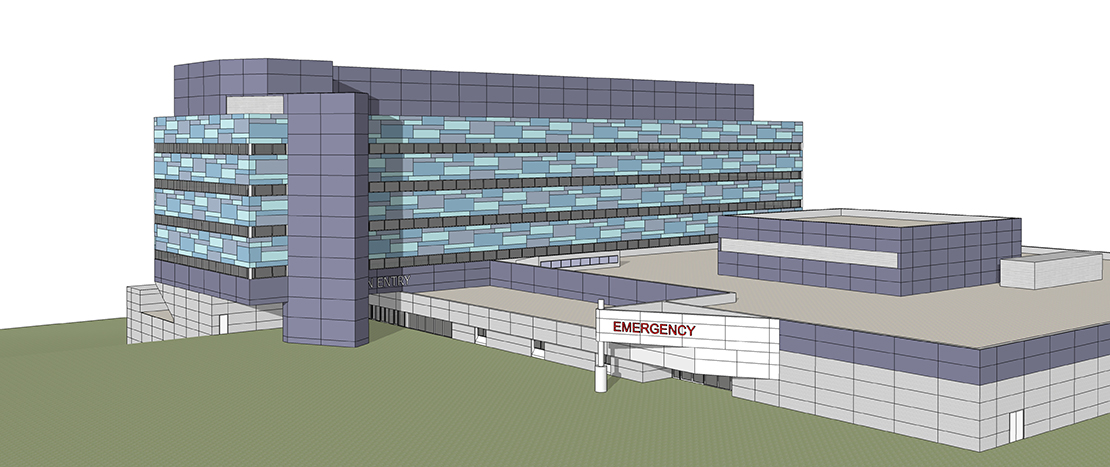 NLRHC Building Envelope Upgrade
RPK was engaged by Alberta Infrastructure to upgrade the building envelope of the Northern Lights Regional Health Centre to modern standards.
The facility had served the community for 35 years and the building envelope was failing. The project involved the complete replacement of the hospital's building envelope, including walls, windows, roofs, doors, and entrances. PERSIST (Pressure Equalized Rain Screen Isolated Technique) building envelope is the gold standard in the industry and the recommendation of the Alberta Infrastructure Blue Book. It was used in the final design of the project. To reduce stress on occupants, reduce overall costs, and speed up the delivery of the project, we developed a system which allowed the building envelope to be applied from the exterior of the building. Interior walls at the exterior of the building were reused. Disruptions will be minor as occupants only needed to vacate their space for a few days (rather than months) as existing windows are removed and interior finishes patched.
We were able to greatly reduce the duration of the project and take it from the 57 months specified in the RFP down to 46 months (estimated). This is a significant savings of 11 months. Our design greatly benefits the client by reducing design and construction time as well as minimizing disruption to an active treatment hospital.
DETAILS
Owner:
Alberta Infrastructure
Location:
Ft McMurray, AB
Facility Size:
28,202 m²
Status:
Completion 2020
Construction Value:
$31 million
SERVICES
Prime consulting services including structural, mechanical, electrical, and building envelope.