All
Health
Care
Seniors
Facilities
Public
Infrastructure
Post
Secondary
Housing
Commercial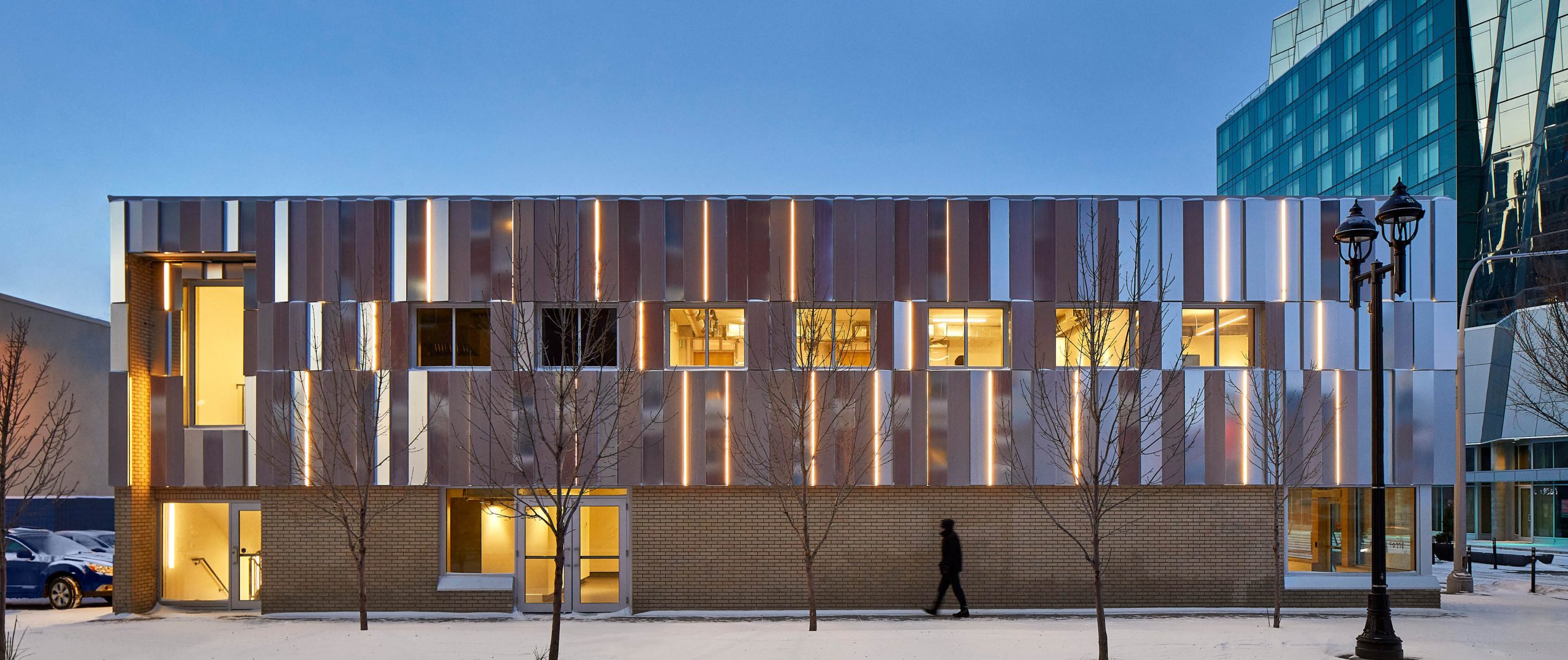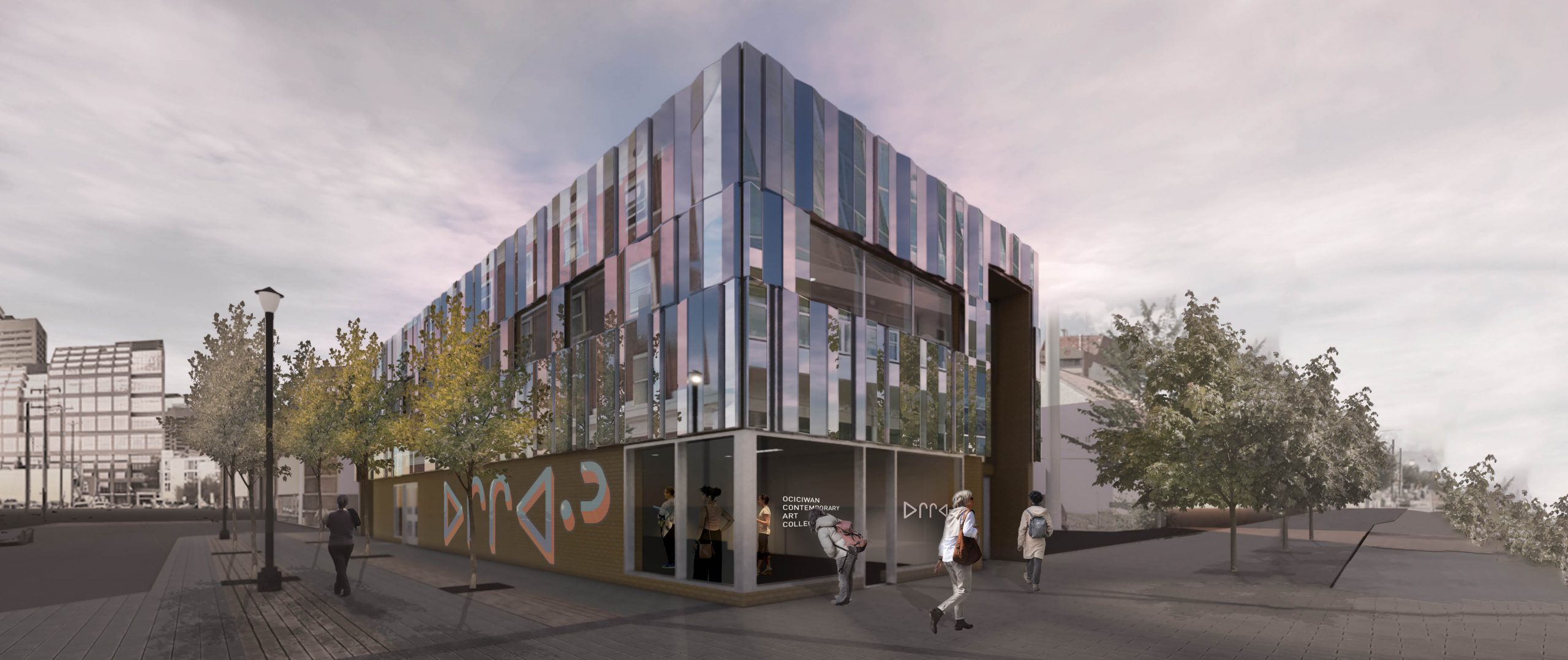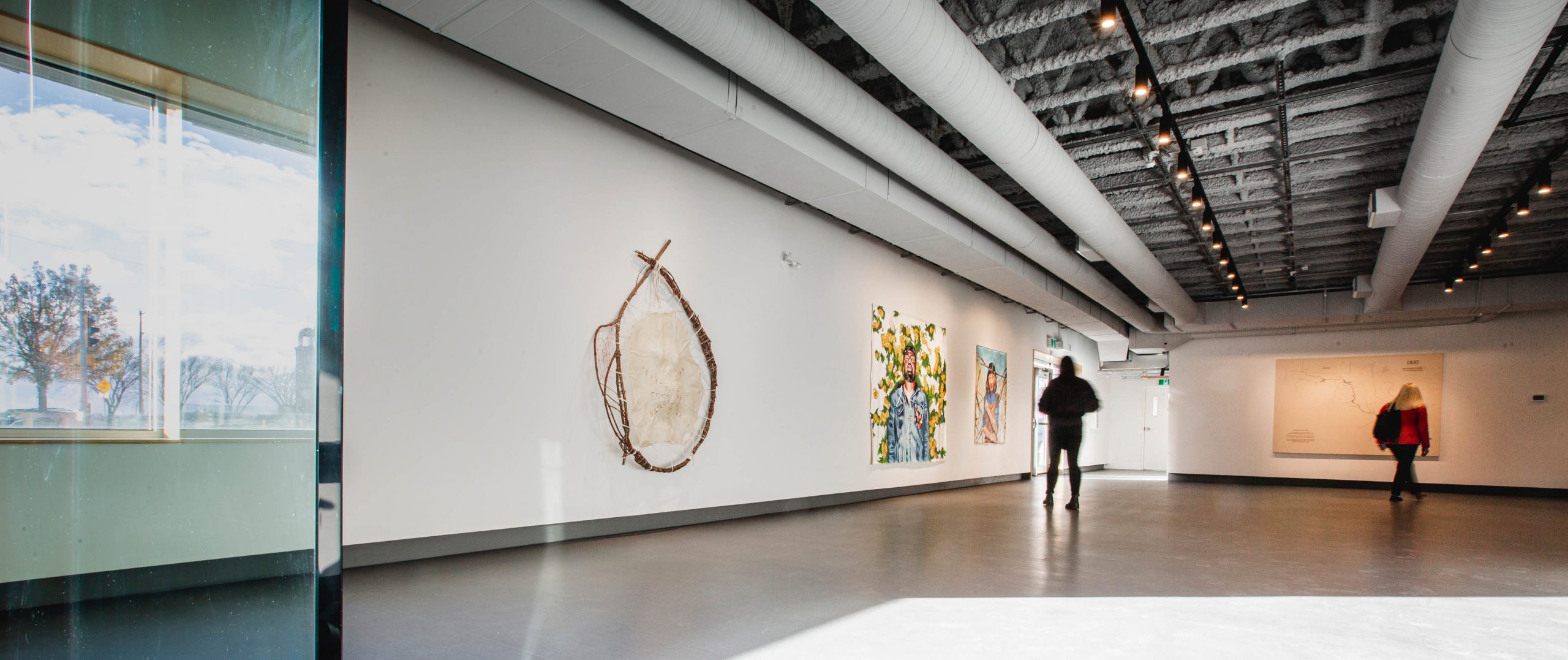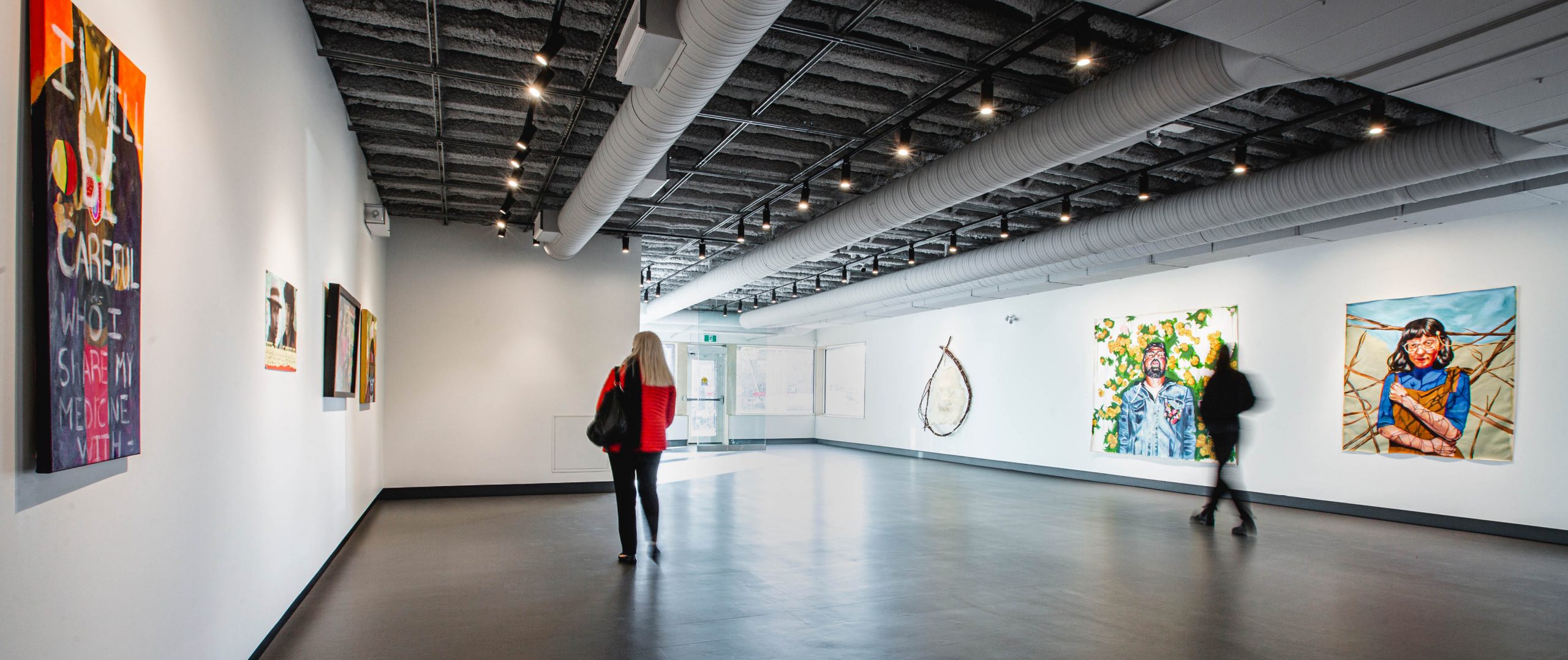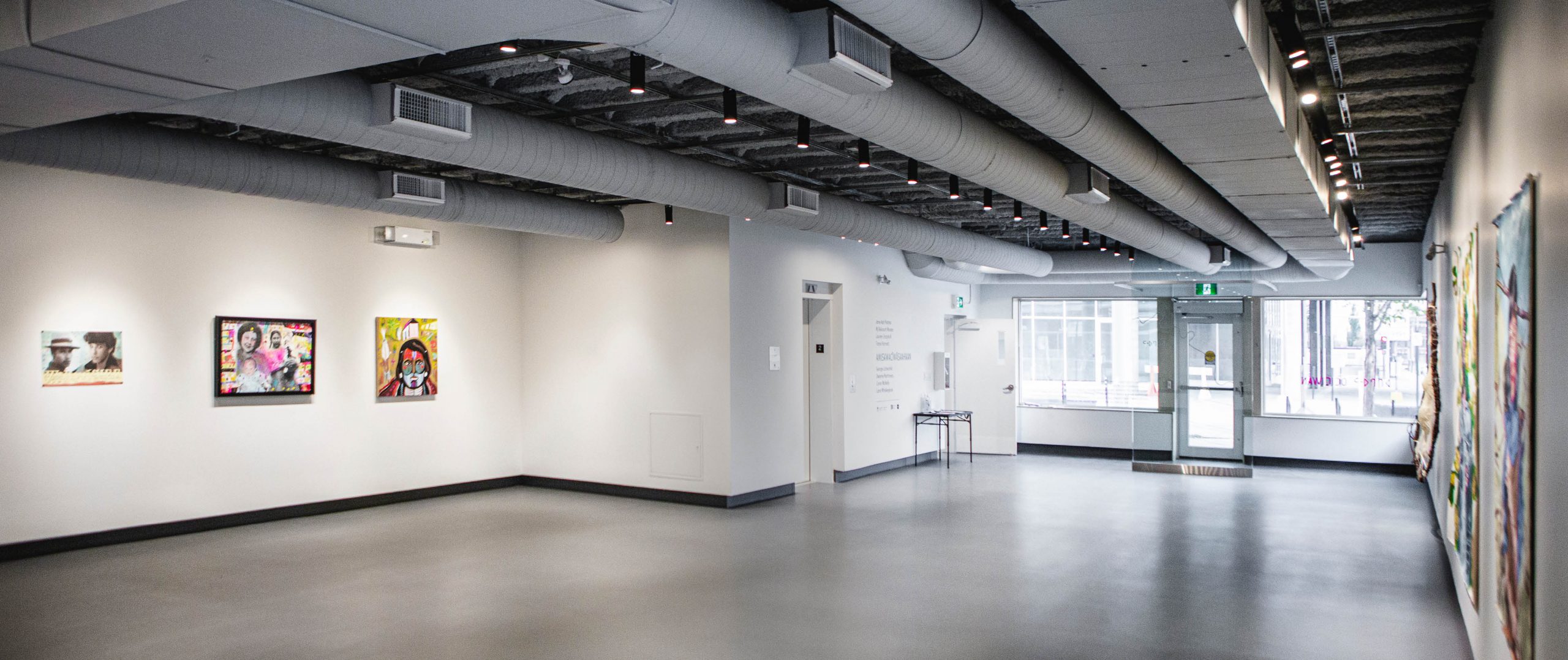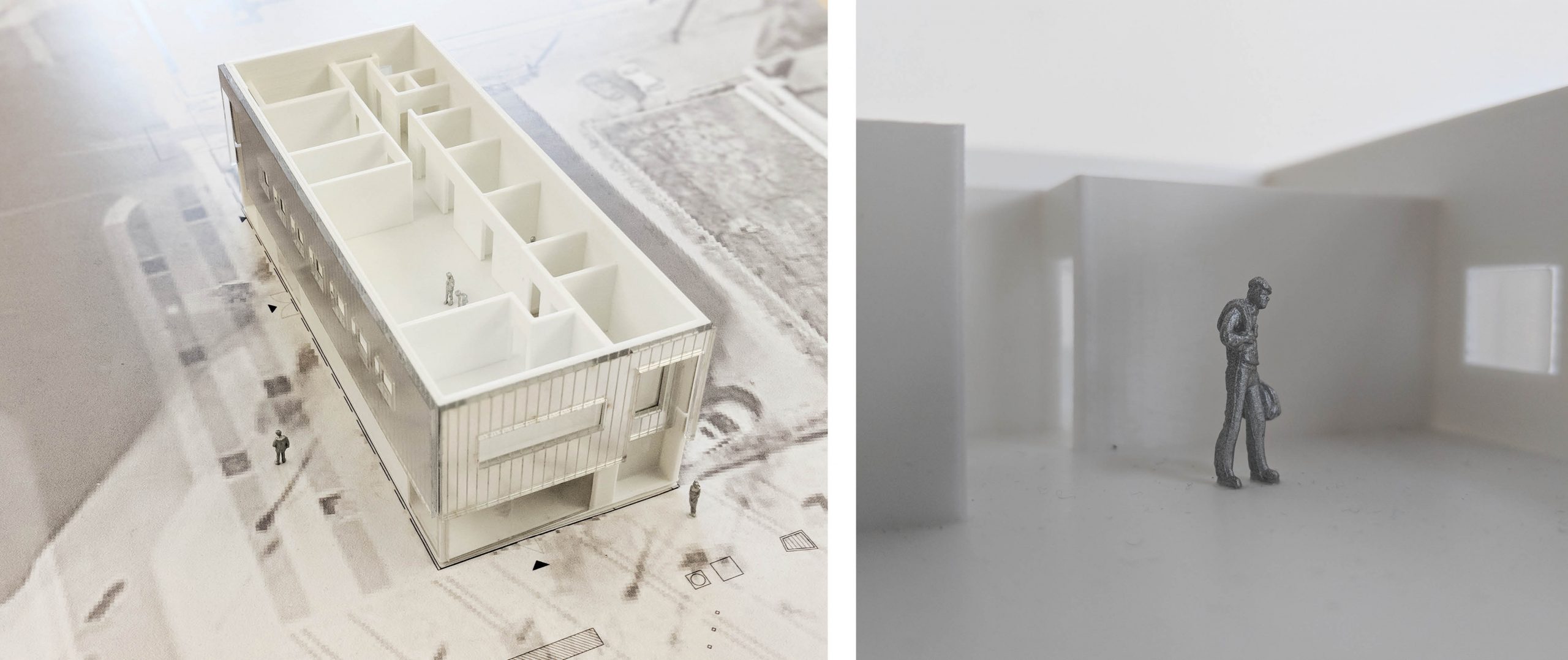 Ociciwan Contemporary Art Collective
Western Canada's second Indigenous art gallery occupies the two-storey building on the corner of 96 Street and 101A Avenue.  The existing humble concrete structure has undergone radical redesign and rehabilitation.
Since January 2018, RPK has worked with the City and its tenant, the Ociciwan Contemporary Art Collective, to come up with a graceful and modern recladding and interior remodeling suitable for the site.  Working with Ociciwan, a façade of vertical aluminum composite panels with a mirrored finish was designed.  Playful as a kaleidoscope, such an exterior would present to passersby an ever changing expanse of clouds and reflections of the urban surroundings, rewarding them with vibrant hues depending on the time of day.
Blending, merging, and reflecting its surroundings, the Ociciwan Contemporary Art Collective is a statement piece meant to act in part as a catalyst for future developments in the area.  Special consideration was given during the design process to enhance security by way of natural surveillance.  We have enlarged windows and added new loading doors to improve the ambient lighting glowing from the building's opening at night.  Also, exterior alcoves are illuminated with linear LED lights to eliminate dark entryways and counteract blindspots around the building.
DETAILS
Owner:
City of Edmonton
Location:
Edmonton, AB
Facility Size:
600 m²
Status:
Completed,
September 2020
Final Cost:
Not Available
SERVICES
Prime Consultant
Architectural &
Interior Design
Construction Drawings &
Specifications
Tender
Construction
Administration
Coordination of Structural,
Mechanical, Electrical, &
Civil Engineering