All
Health
Care
Seniors
Facilities
Public
Infrastructure
Post
Secondary
Housing
Commercial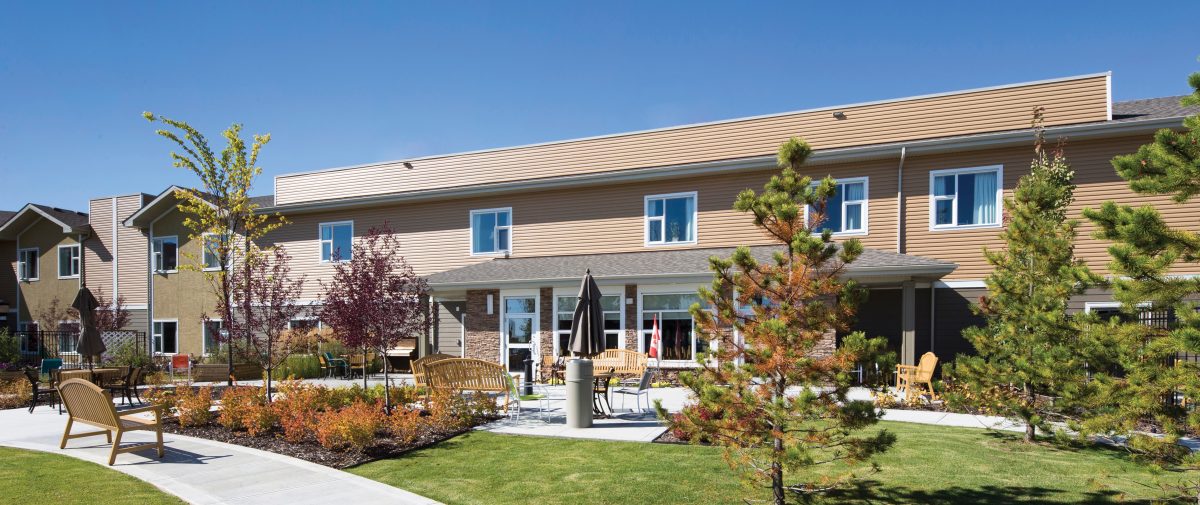 Points West Living Stettler Assisted & Independent Living
Situated on the west edge of town, PWL Stettler takes advantage of the Stettler Sports Park and playing fields on one side, and the active farmland on the other, to provide residents with an incredible spectrum of seasonal landscapes.
As a two-storey continuing care project, PWL Stettler provides 88 Designated Supportive Living spaces, including 40 suites with Memory Care and 16 rental suites for Independent Supportive Living. Configured in the cottage style, the facility is composed of 11 to 15 suites/ rooms per cottage, each with central kitchen, dining, and living areas. A spa room, exercise room, hair salon, guest suite, and ample exterior parking further completes the design of the facility.
With patios and landscaping, local garden plots, and walking trails, seniors are encouraged to take advantage of the beautiful location to participate in outdoor activities.
DETAILS
Owner:
Points West Living
Location:
Stettler, AB
Facility Size:
7,660 m²
Status:
Completed,
July 2013
Final Cost:
$15.65 million
SERVICES
Prime Consultant
Architectural &
Interior Design
Construction Drawings &
Specifications
Tender
Construction
Administration
Coordination of Structural,
Mechanical, Electrical, &
Civil Engineering, &
Landscape Architecture