All
Health
Care
Seniors
Facilities
Public
Infrastructure
Post
Secondary
Housing
Commercial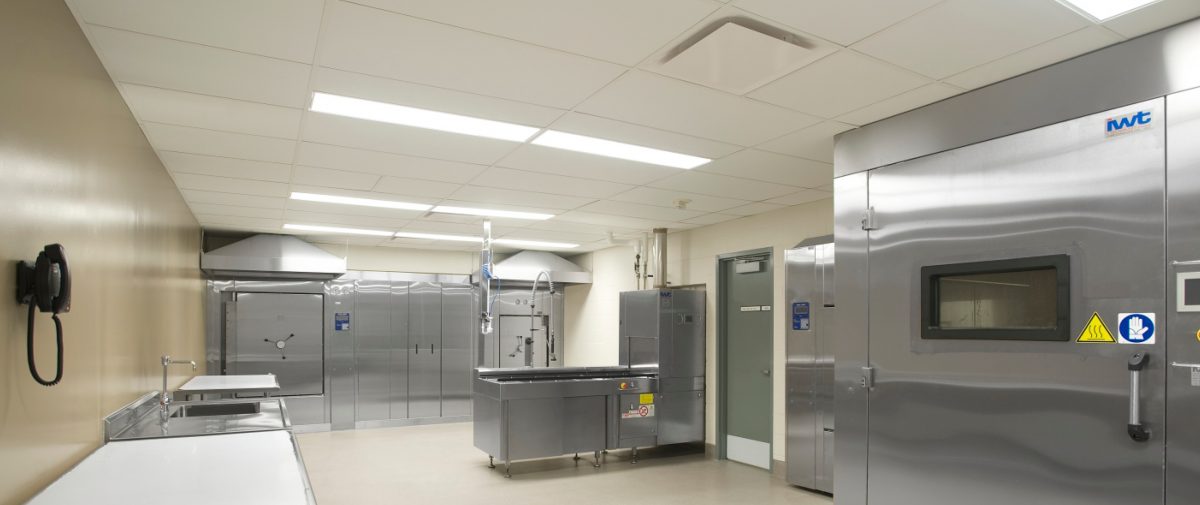 Centre for Prions & Protein Folding Diseases
Located at 112th Street and 87th Avenue, the Environmental Engineering building was built in 1965 and was originally known as the Household Economics Building. RPK was engaged to provide a major renovation to the existing building, including the basement, main and second floors.
The renovation required a completely new building envelope, and mechanical and electrical systems.The new facility includes a class +2 bio-containment facility containment lab, state of the art laboratories, terrariums, aquariums, offices and clean room all in one building. Day-to-day operation is made easy with over 27,000 square feet of laboratory, biocontainment and communal space. Massive autoclaves, cage and bottle washers and other state of the art equipment were integrated into the space seamlessly, providing containment seals between each area and maximizing workflow.
The new energy-efficient heating and ventilation systems required an addition to the building to provide building services to the basement, main and second floors.
DETAILS
Owner:
University of Alberta
Location:
Edmonton, AB
Facility Size:
2,100 m²
Status:
Completed,
September 2009
Construction Cost:
$7.6 million
SERVICES
Prime Consultant
Architectural &
Interior Design
Construction Drawings &
Specifications
Tender
Construction Administration
Coordination of Structural,
Mechanical, &
Electrical Engineering