All
Health
Care
Seniors
Facilities
Public
Infrastructure
Post
Secondary
Housing
Commercial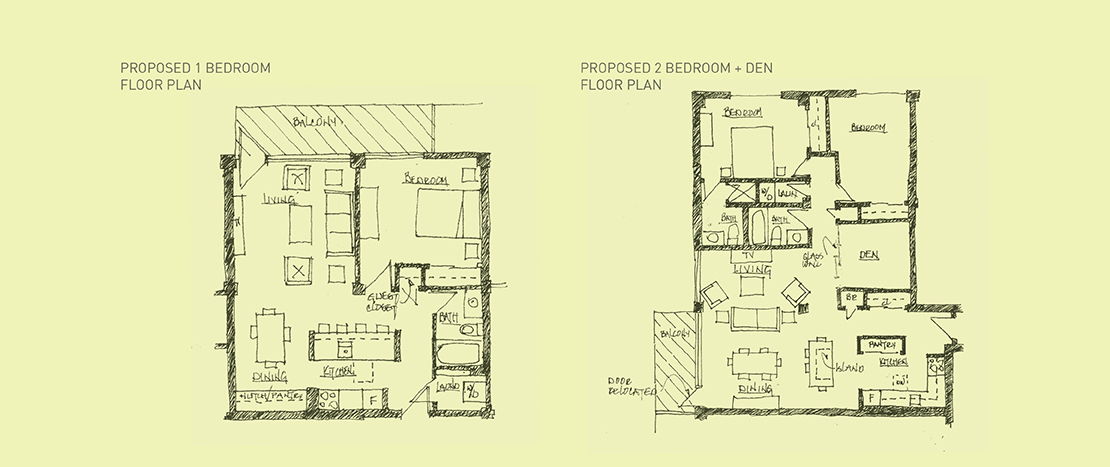 Windsor Arms Modernization
Faced with an aging asset, SMC Holdings employed RPK together with Patti L. Swanson Architect to conduct a feasibility study for the modernization of the venerable Windsor Arms tower.  Built in 1967, the cast in place concrete building is generally in good condition with several building systems reaching the end of their life cycle.
Working together with the client group as well as discipline experts, an itemized list of modifications was created. Through the use of a construction manager, this list (including alternative solutions) was costed, creating a menu of choices for the scope of the work.  All modernization scopes were reviewed against current planning bylaws and building code, with the Authority Having Jurisdiction consulted in both areas (planning and safety codes). These outcomes, together with the costing, provided the basis for a decision matrix for the client.  Ultimately, it was found that the rate of return did not justify the initial capital expenditure and the project was suspended.
DETAILS
Owner:
SMC Holdings
Location:
Edmonton, AB
Facility Size:
9,754 m²
Status:
Feasibility Study Completed,
October 2017
SERVICES
Prime consulting services including structural, mechanical, electrical and interior design.